Since 1968 Jack's career has encompassed the entire spectrum of the entertainment industry. From his starring roles as "Bojay" in "Battlestar Galactica" and "Chuck Tyler" in "All My Children", to pilots for his own series on three other occasions, guest appearances on more than 60 different prime time series, mini-series, and television movies, numerous stage productions, and over 250 commercials, Jack personifies the model of the versatile actor. Most recently, in 2008, Jack regaled San Francisco Bay area viewers with a stunning portrayal of Willy Loman in the Hapgood Theatre's production of Arthur Miller's "Death of a Salesman. This performance was hailed by area critics as "absolutely stunning and honest" and "riveting".
---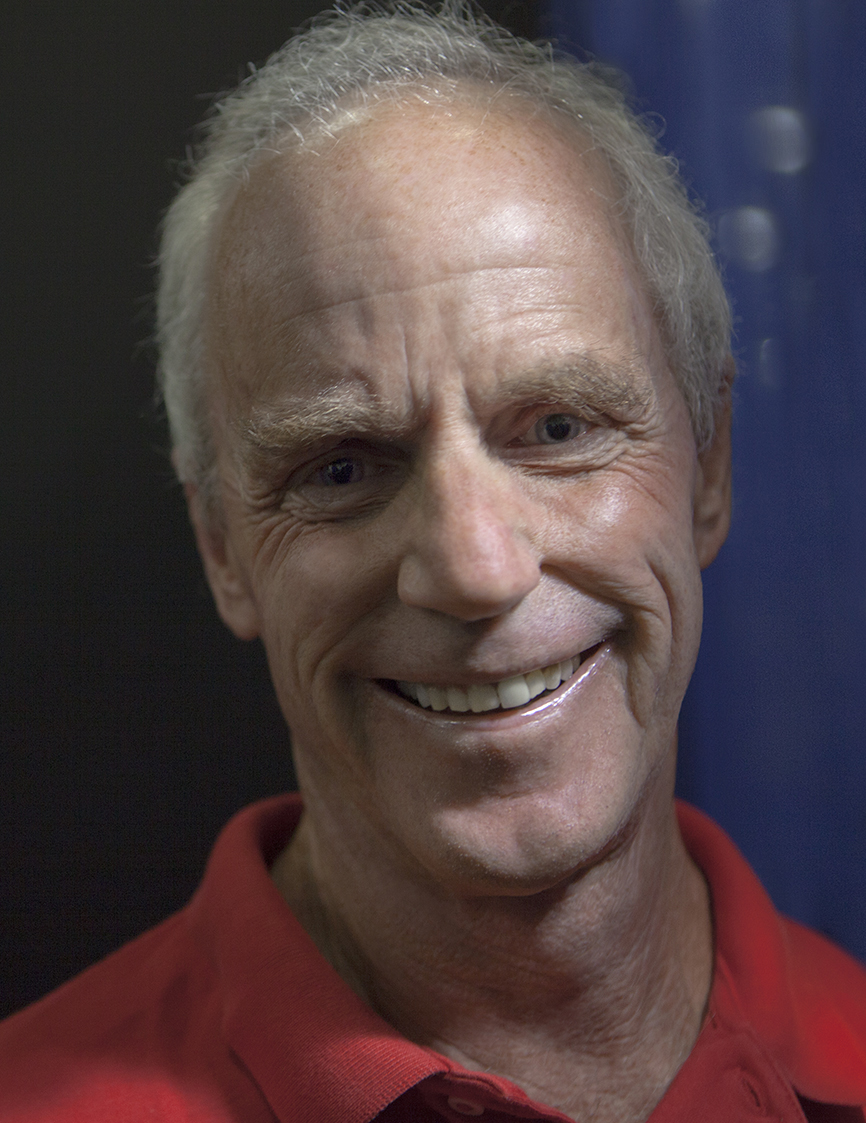 Since 2000 when Jack left his home in Southern California and moved to the Monterey Peninsula. Jack has been active as both an actor and a director. Over the past eight years he has starred in productions for most of the area theatres. As a director, in 2006 he was at the helm of Pacific Repertory Theatre's "The Full Monty". This production broke the attendance record for the theatre and was hailed as the best production in the theatre's history. In 2006 ,he also directed "A Funny Thing Happened On The Way To The Forum" for Monterey Peninsula College. Since 2000 he has directed numerous other shows including: "Lend Me A Tenor", "Black Comedy", "Over The River And Through The Woods", "Don't Dress For Dinner" and the musical "Messugah-nuns". These productions, garnering smash reviews and hailed by more than one newspaper as being among the best comedies ever presented on the Monterey Peninsula, completely sold out and had to be extended.
Also a versatile nightclub entertainer, Jack has performed at conventions all over the country. His cabaret, "How Come I Never Got The Girl?" features songs from musicals he has starred in wrapped around humorous anecdotes from his many years in the business.
This email address is being protected from spambots. You need JavaScript enabled to view it.
---
He was one of the original cast members of "All My Children." He found more fame playing Bojay on "Battlestar Galactica." We had an opportunity to interview actor / producer / director Jack Stauffer at Classic Comic Con.
>>>> Watch the full interview <<<<
---
---
MISTER ROBERTS - A 50 YEAR LOVE AFFAIR - CONCLUSION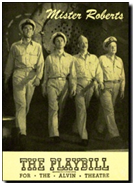 At the end of my original essay, I announced that it had been decided to open  "Mister Roberts" on July 4, 2017 on the aft deck of the USS North Carolina.  The Thalian Association Community Theatre (TACT) would be the producing company.  The fact that my vision was embraced with such enthusiasm was astounding.  The incredible speed at which everything was put into place was even more astonishing.  This decision was reached in less than a month.  Scott Conant acted on my behalf at all the meetings.  He kept me appraised along the way.  We were both confident that I would be an integral part of a terrific collaboration.  A meeting between me and all the parties was scheduled on April 13, 2016 so I could meet everyone and they could put a face to the person who brought the idea to them.  We would also determine at that time the extent of my role and how I could be compensated.  That date was set because I was going to a small sci-fi con in Atlanta the following weekend and by combining the two events, my travel expenses would be minimal. 
---
---
---
---
Copyright© 1999 - 2014 JackStauffer.com